Article 9
OMNEAN
Arizona Lead Instructor Chris Garcia delivers a no non-sense course, using humor and real life examples to make understanding Article 9 simple.
Article 9 is an Arizona state law, specifically to Arizona's Department of Economic Securities/Division of Developmental Disabilities. Anyone working for agencies, as independent providers or programs which are funded by the Division of Developmental Disabilities are required to follow Article 9. The foundation of Article 9 is Positive Behavior Supports for someone who may be having a difficult time communicating. It goes over the rights of the individuals we support, abuse, neglect and the reporting requirements. Article 9 breaks down teaching techniques that can be used to support someone who may be displaying challenging behaviors. Basically, article clarifies the parameters that all direct support professionals must work within.
What You Will Learn
Lesson 2
What You Will Learn
1m 51s
Lesson 3
Key Terms
8m 16s
Lesson 4
Who Must Follow Article 9?
1m 25s
Lesson 6
Positive Behavior Support
18m 26s
Lesson 8
Individual Rights
5m 9s
Lesson 9
Abuse and Neglect
20m 10s
Lesson 10
Green Light - No Approval Required
23m 59s
Lesson 11
Behavior Plans
4m 12s
Lesson 12
Yellow Light - Approval Required
6m 14s
Lesson 13
Required Training
16s
Lesson 14
Red Light - Prohibited
4m 55s
Lesson 15
Individual Support Plan Team
2m 31s
Lesson 16
Emergency Measures and Sanctions
6m 42s
Instructor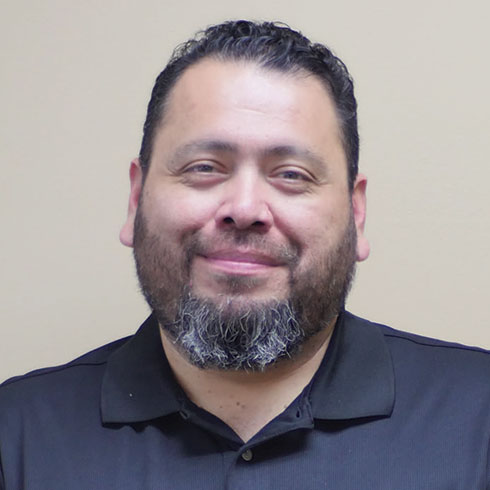 Chris Garcia
Senior Instructor at Practical Training Solutions and AZ DDD Lead Instructor - Chandler Arizona
Reviews
Gloria B
Informative
Sep 14, 2023
Great class
Julie S
Article 9 class
Sep 6, 2023
He was great on explanation. And was straight forward I like that.
Laura P
Article 9 engaging
Aug 1, 2023
The article 9 training was down to earth and engaging. Always a good experience.
jovy w
Article 8
Jul 31, 2023
The instructor is awesome! He definitely know his topic well and delivered the message well. Thank you so much for advocating for our individuals with disability. I would like to know which questions I got wrong. Thank you.
Elizaveta B
loved it
Jul 17, 2023
easy to comprehend!
Miriam R
Article 9
Jul 14, 2023
Easy to complete
Jeannica L
Congratulations
Jul 10, 2023
Thank you
Catherine T
Great
Jul 1, 2023
Very Informative and Detailed content
Andrea H
Andrea Huss
Jun 30, 2023
Great course. Instructor was very engaging and informative.
Collett D
not seeing my certificate
Jun 30, 2023
great course, I just need my certificate emailed.
Jessica M
Easy and fun
Jun 30, 2023
Great instructor engaging and easy to understand and relate to every day life
Jessica S
Really great training
Jun 30, 2023
I have taken Article 9 before and this training was really great. All parents should learn some of this information. The "Defending Dignity" part made me tear up. What an honor it is to be able to do that.
Robyn M
Article 9
Jun 30, 2023
Great online course
Brittany F
Very informative!
Jun 30, 2023
This course was very informative and engaging. The instructor provided real life scenarios and was very passionate about the subject.
Monique K
Instructor
Jun 30, 2023
I loved taking this class. The instructor made it relatable and engaging.
Sarah F
Great Introduction
Jun 30, 2023
Very good information for those working under Article 9. It was easy to listen to and follow!
Charlene I
Awesome!
Jun 30, 2023
Chris is wonderful. Very informative and easy to understand. Plus he brings tons of real life examples. Both in- person and online options equally GREAT!;)
Rocky L
Great
Jun 30, 2023
great
William F
bill fritsch
Jun 30, 2023
Good information.
Diana S
Easy to follow
Jun 29, 2023
The instructor highlights topics that are important and reviews them at the end. The instructor uses real life examples and stories that are helpful.