Sensitivity
OMNEAN
DCW Level 1 Fundamentals
DCW Level 2 Developmental Disabilities
Direct Support Professional
AZ AHCCCS Approved CEU
This module is required within the Principles and Practices of Direct Support curriculum.
$30.00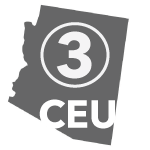 Typical sensitivity classes offer students experiences that emulate various impairments or disabilities as a means of developing empathy. This is not that class.
This course focuses on our own conduct and takes the DSP on an introspective journey discussing how their previous life experiences, culture and possible prejudices may affect their conduct and provides practical ways to show sensitivity to the people they support.
What You Will Learn
Lesson 2
Courtesy is the Foundation
14m 54s
Lesson 3
Historical Perspective
18m 7s
Lesson 4
Contributing towards an organizational shift
13m 59s
Lesson 5
Sensitivity and GEM
16m 9s
Lesson 6
The Underground
16m 25s
Lesson 7
Sensitivity Indicators
16m 9s
Lesson 8
The Revered, Us and the Outsiders
14m 51s
Lesson 9
R.E.S.P.E.C.T.
16m 48s
Lesson 10
Eye Contact and Smiles
16m 38s
Lesson 11
DSP Top 10
15m 43s
Lesson 12
Us and Them
15m 1s
Lesson 13
Practical Sensitivity 1
14m 57s
Lesson 14
Practical Sensitivity 2
12m 8s
Lesson 15
ADA is about Opening Arms, Hearts and Minds
8m 47s
Instructor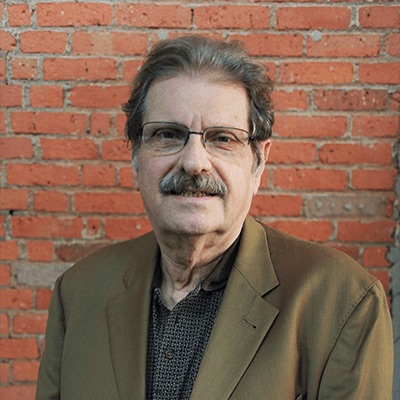 Tom Pomeranz, Ed.D
Trainer, Coach, Speaker - Indianapolis, Indiana
Reviews
Jasyn C
paraprofessional
Aug 27, 2023
very helpful and insightful
Nabil A
Care Giver
Aug 21, 2023
it really makes you to understand the topic of sensitivity .
Diana H
Sensitivity
Aug 16, 2023
These classes are very informative.
Ali M
All titles
Jul 25, 2023
Great class and very informative!
Marcia H
SENSITIVITY
Jul 21, 2023
Great presentation
Miriam O
Sensitivity
Jun 27, 2023
Great
Cass B
Sensitivity
May 30, 2023
Very informative
Tyiesha L
Testing
Apr 27, 2023
Every was awesome
Patricia H
Sensitivity
Mar 17, 2023
I found the speaker to be VERY offensive and politically incorrect
DELIA G
Sensitivity
Dec 2, 2022
Great to be reminded and assured of the correct ways of living with a person with a disability very good instructor
Jeanette L
Repetitive and rant like
Nov 9, 2022
While there were some very good topics and points to be made this course was not great. It was way to long, repetitive and the instructor seems to go on rants. It was painful to have to listen to him for 3+ hours. Please update your curriculum.
Joan W
Joan
Oct 25, 2022
The Presenter expressed a lot of good information. He was very thorough and gave specific examples to make his information understandable. I feel like the information presented made me much more aware of ways to be sensitive to those living with disability.
Maria M
Sensitivity
Oct 12, 2022
Enjoyed! So true.
Peggy S T
ADA
Jun 25, 2022
Very interesting. I learned several new concepts of sensitivity that I had been ignorant too.
Josephine K
Sensitivity
Jun 12, 2022
Very informative.
Jessica S
Parent of a child with Autism
Jan 6, 2022
My son is 17 years old and this training is EXACTLY how we have been with my son. It needs to be shouted from the rooftops. I do not know how many times in his 17 years I have had to correct people for how they act, talk, and are so INSENSITIVE to him. One of his main triggers is baby talk and treating him LESS THAN or pity. I wish this training was mandatory for the general public, but especially for all staff, family, friends, schools, etc who come in direct contact with people with exceptionalities.
Rachael R
Sensitivity
Dec 1, 2021
Very informative
Evelynn R
Great Section
Oct 20, 2021
Very informational and interesting
Lisa O
How to be Curtis polite and considerate and all the behaviors
Sep 23, 2021
This sensitivity course has taught me,How to be Courtsey, polite and considerate and all the behaviors
Paullette M
sensitivity
Sep 8, 2021
Enjoyed this topic