Think of a time when you felt "YES! I love my job!" or "Today was a great day at work!" Chances are, these emotions did not come from filling out forms.
While paperwork, regulations, and layers of bureaucracy may have necessary places in our work, let's admit it: This is not why most of us do what we do!
The heart of the work is relationships and valued social roles. The heart of the work is helping people live a good life that has meaning. The heart of the work is making someone's day, and having your day made by them. The heart of the work is sharing your gifts and receiving the gifts others bring to the relationship. We need to keep the joy, the love, the HEART in our work!
In this interactive session we will acknowledge with intention what this means in our own work, on our own team, in our own workplace. We will be inspired by each others' stories and experience. Peter will also share examples of specific strategies and practices that help us find the heart and profound joy in our work.
Peter brings to this not only many years of being in direct support roles, but also supervising and supporting DSPs to bring their best selves to the job/relationship. Now, in his consulting work, he works with organizations to support joy and meaning in the relationships between DSPs and those they support.
What You Will Learn
Lesson 1
Keynote Presentation: Touching the Heart of Our Work.
1h 21m 10s
Instructor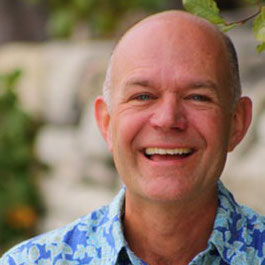 Peter Leidy
Keynote Presenter
Reviews
Samuel M
My review about AAPPD Conference 2019
Aug 28, 2023
I like the presentation by Peter regarding working with our members. To me life is a give and take by helping others we get help too!!
Stacey E
great Course
Oct 30, 2020
Loved it!
Tyler B
Love the message. Thanks Peter.
Oct 19, 2019
Peter does a wonderful job communicating through song and storytelling, that turning our focus away from simply avoiding "problem" behavior and looking at issues of quality of life will often times address not only the behavior, but help the person experience a meaningful life.