Education is KEY to keeping opioids available to those who truly need them to manage their legitimate pain. But, there is simply not enough time during a regular office visit to adequately educate our patients about their opioid medications. The Keeton Opioid Educational Program© meets this need and is: Easy to understand segments, Can be reviewed in the patient's home Can be shared with family and support persons Covers everything patients need to know Does not require physician's or staff's time. Available in PDF, video and audio formats. We require extensive training of anyone applying for a driver's license. It is imperative we start doing the same for anyone requiring opioids, which are now causing more deaths each year than automobiles.
What You Will Learn
Lesson 1
Dedication
1m 26s
Lesson 2
Disclaimer
2m 14s
Lesson 3
Introduction
4m 23s
Lesson 4
Do I Even Want To Consider Opioids?
4m 52s
Lesson 5
Definition Of Pain And When Appropriate To Use Opioid Medications
6m 57s
Lesson 6
Opioid Goals And Side Effects
5m 28s
Lesson 7
Opioid Risks Part 1
4m 35s
Lesson 8
Opioid Risks 2: Addiction
5m 16s
Lesson 9
Safeguards Employed For Patients Being Prescribed Opioid Pain Medications
12m 33s
Lesson 10
The Most Important Person On Your Pain Management Team
8m 15s
Lesson 11
Responsibilities Of Patients Being Prescribed Opioids
11m 12s
Lesson 12
Instructions For Filling Out The KEETON DOCUMENT
1m 56s
Lesson 13
The Keeton Document
21m 46s
Lesson 14
Final Thoughts
1m 21s
Instructor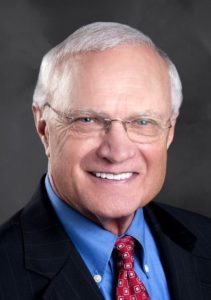 Bill Keeton, MD.
Board Certified by the American Board of Anesthesiology and the American Board of Pain Medicine
Reviews
lily V
caregiver
Sep 5, 2022
Excellent video with lots of information
Pat O
I really like the video format with the questions and the positive support.
Aug 8, 2019
The content is excellent and easily understandable even by a teenager. There are some minor typos in the PDF but of no consequence. Kudos to Dr. Keeton for a very necessary and previously neglected presentation. Pat O'Neal, MD, former Commissioner of the GA Dept. of Public Health.
FRANK R
F. Rasler MD
Jul 25, 2019
An impressive program that presents a thorough explanation for patients that should be required in this era of epidemic abuse - - what to expect and how to minimize misuse. Medical insurance and practitioners must have all patients better educated when beginning long-term pain therapy.
Brandt R
The Right tone for a difficult discussion
Jul 23, 2019
I am a lay person and found the program to be well presented, factual, informative and empathetic. This opioid educational program sets the right tone for a difficult discussion. My former home, Huntington, West Virginia has sadly become the CenterPoint of the Opioid crisis. "60 MINUTES" did a feature on it last month and the impact is "jaw dropping. I wish this program could be introduced into the schools for teachers and students.
Robert H
As a practicing physician and the father
Jul 23, 2019
As a practicing physician who prescribes opioids and the father of a daughter who has suffered from opioid addiction, I feel that Dr. Keeton's Opioid Education Program is long overdue. I was particularly impressed with the emphasis placed on the patient's responsibility. The program was presented in a very easily understandable format. This program should be available for prescribers and for anyone receiving these medications. Robert H Holcombe, Jr. MD
Abby H
As an ER nurse, I highly Recommend!
Jul 23, 2019
I have had the privilege of reading The Keeton Opioid Educational Program, viewing the program and attending a lecture presented by Dr. Bill Keeton on this subject. In my opinion Dr. Keeton is not only highly qualified to present on this subject, but has gone to great lengths to ensure that the material is easy to read and understand for the non medical person. The program outlines the risks and responsibilities in a nonthreatening manner, addressing all areas of concerns and questions. This program places emphasis on the positive use of opioids after all other treatment modalities. As an ER nurse, I highly recommend The Keeton Opioid Educational Program for prescribers, patients and their families. Thank you Dr. Keeton for the time and effort you have spent on this informative program. Abby S. Holcombe, RN
Benjamin S
Great opioid education alternative/adjunct
Jul 23, 2019
The Keeton opioid education program is a great tool for providers to maximize the education of patients prior to prescribing opioids for chronic pain. The program is broken down into smaller parts that are easily understood. It hits on all the topics that need to be discussed but may not have office time or family available. The program more than covered all the questions my family or I had about opioid use and chronic pain. Even the most difficult topics. It also has the best opioid contract I have seen, very clear and comprehensive. Overall it is a positive experience which leads to active patient participation and better outcomes. Would highly recommend it from both a medical and patient perspective. B.S. RN,MSN,CRNA and chronic pain sufferer
Beverly H
The Keeton Opioid Educational Program
Jul 16, 2019
I am impressed at the amount of pertinent information presented by Dr Keeton to patients who require opioid medications. It is evident that he has much concern for patients who experience chronic pain and as importantly, concern about the potential for abuse of these medications. This information needs to be presented to all patients with appropriate discussion from their health care provider prior to their signing the Keeton document. Excellent presentation!! B Hutchinson, RN, BSN.
Laurie S
I LOVE IT!
Jul 9, 2019
The Keeton Opioid Educational Program for Patients © is an empathy/compassion based program on the use of opioids in pain management which is not only rare, I can not recall coming across one at all; particularly one that is neither patronizing nor demeaning. In the first chapter Dr. Keeton introduces himself, speaks of President Kennedy and discusses the elderly female cancer patient, whom he helped dramatically. His wonderful personality and willingness to admit that he initially wanted nothing to do with the pain clinic is special, showing him to be extremely relatable, sincere and nonjudgmental. Dr. Keeton's professional wisdom in the field of pain management has been profoundly important in my spine treatment and in my life. I only have three words in response to this program: I LOVE IT! Laurie Stieber, Esq. and Professional Writer